HOW TO REMOVE SHADOWS FROM A PHOTO IN PHOTOSHOP
Fortunately, yes, we can fix this in Photoshop. Thanks for the question and sending the lovely image, Richard.
Here is my fixed image. I worked from the jpg, so if you are working from an original raw file, you should get even better results.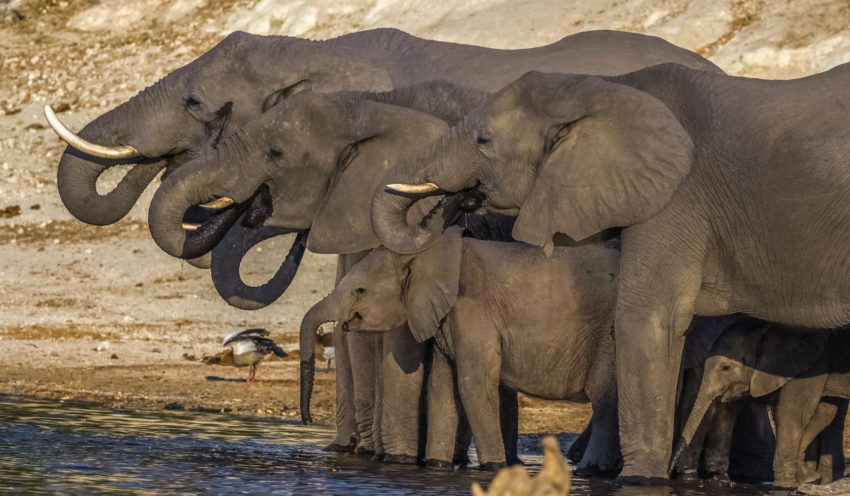 Ok, let me show you what I did.
REMOVING A SHADOW FROM A PHOTO IN PHOTOSHOP
This tutorial is made in Photoshop CC, but it will work on Photoshop CS6 as well. Make sure to watch the quick video at the top of the page to see the tutorial that walks through this and adds a bit more information.
Lets begin with our picture of the elephants.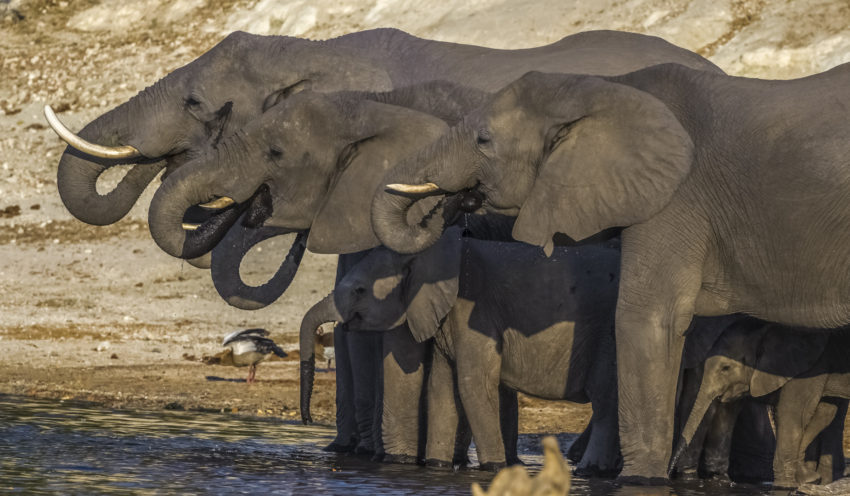 STEP 1.
Choose Filters>Camera Raw filter (Photoshop CC)
In Photoshop CS6, open the file in Camera Raw from Bridge.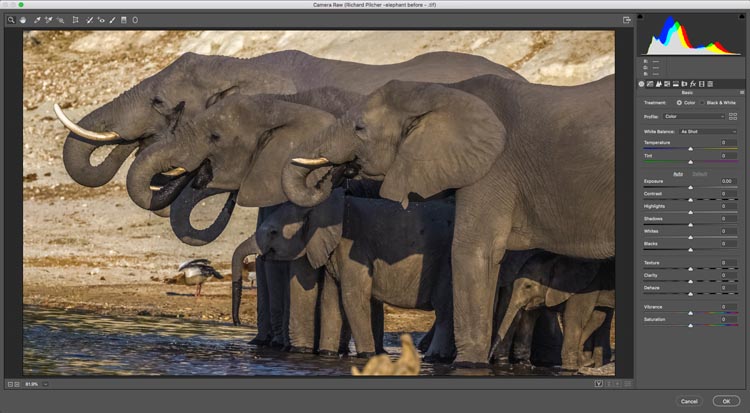 STEP 2. ISOLATING THE SHADOW AREA.
Let's select the shadow. Choose the Adjustment brush.

At the bottom of the panels, choose Auto Mask.This will detect the edges.
Turn on Mask, so you can see where you are painting.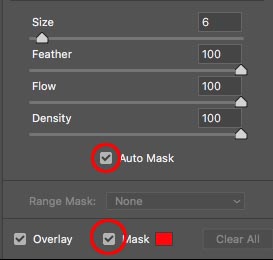 STEP 3.
Paint over the shadow area. Auto Mask will keep it inside the lines.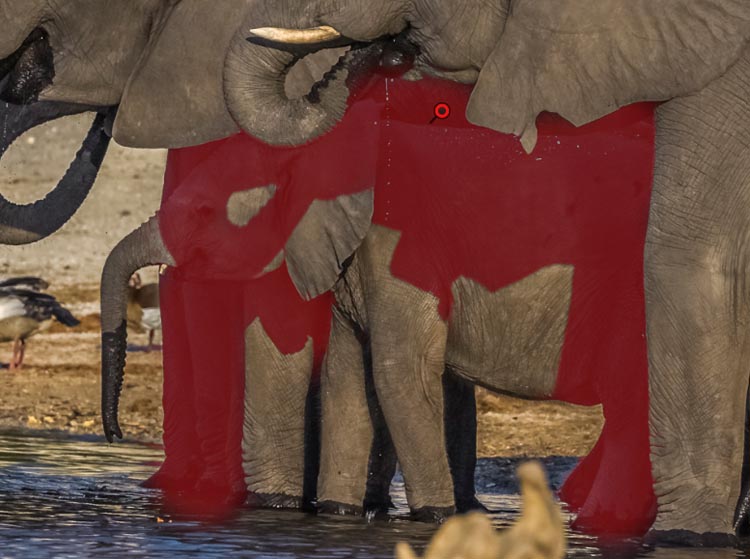 STEP 4.
Turn off Mask overlay, so you can see the image.

Click on the hamburger menu, at the top of the adjustment brush panel and choose Reset Local Correction Settings. This zeros out all the adjustments.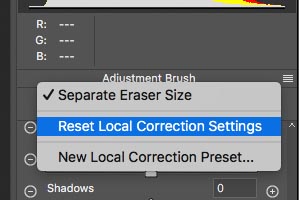 Here is the area we want to work on.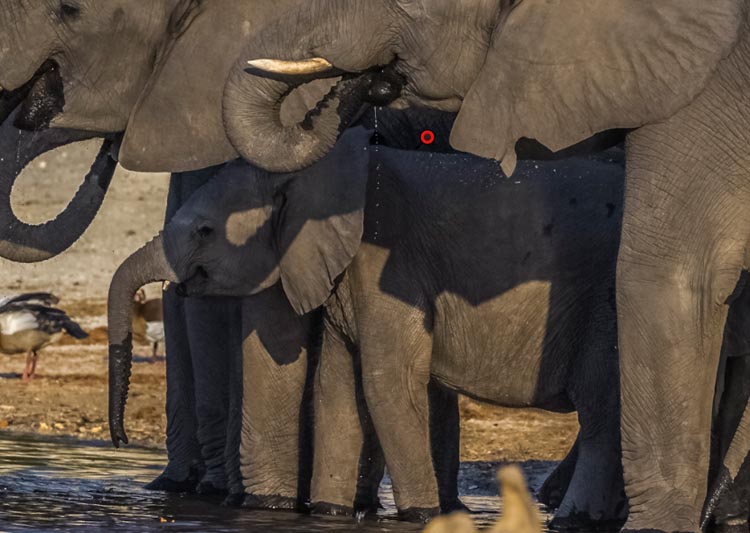 STEP 5. BALANCING THE SHADOW AREA.
Now we want the selected area to match. There are 2 things to pay attention to. Brightness and color.
First of all, move the Exposure slider until the brightness matches the surrounding areas. (Also try the Shadow slider)
It's looking good, but notice how the color temperature in the shadows is cooler than the rest of the image.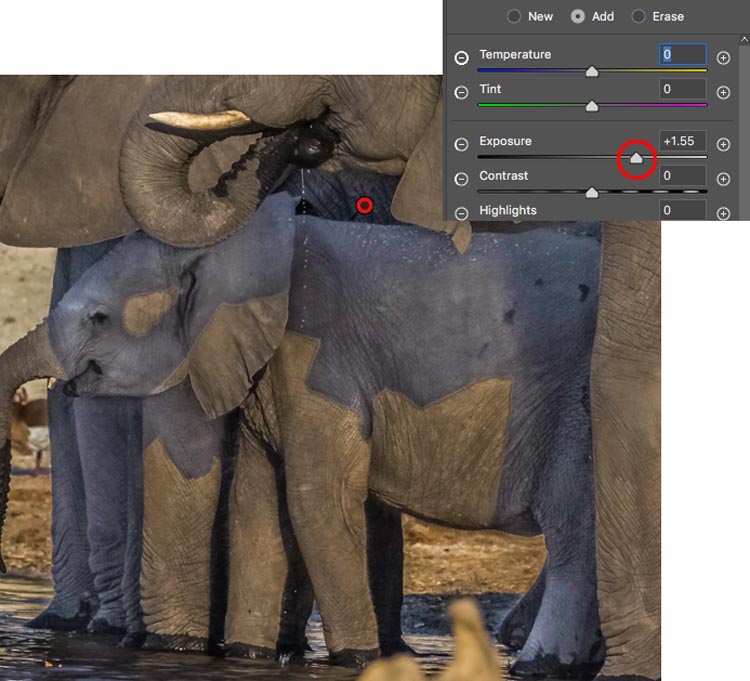 STEP 6.
Move the color temperature to the right to warm it up.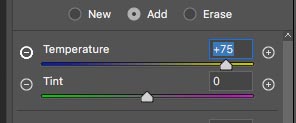 See how we have almost matched the shadow area just with exposure and temp?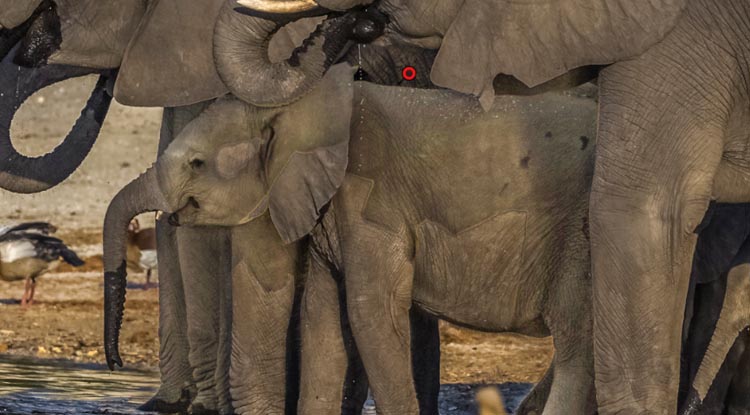 STEP 7.
Make more adjustments to try and get the match even better.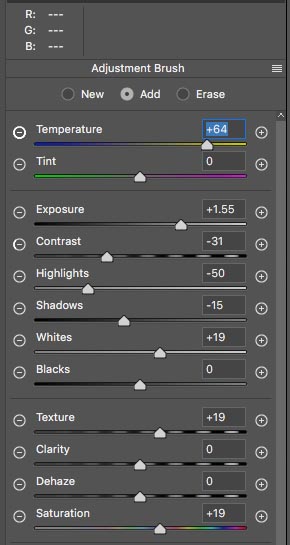 This is what I have come up with. The shadow areas are looking good. The image looks patchy because of the edges, we will fix that now.
Click ok to apply the ACR (Adobe Camera Raw) adjustment.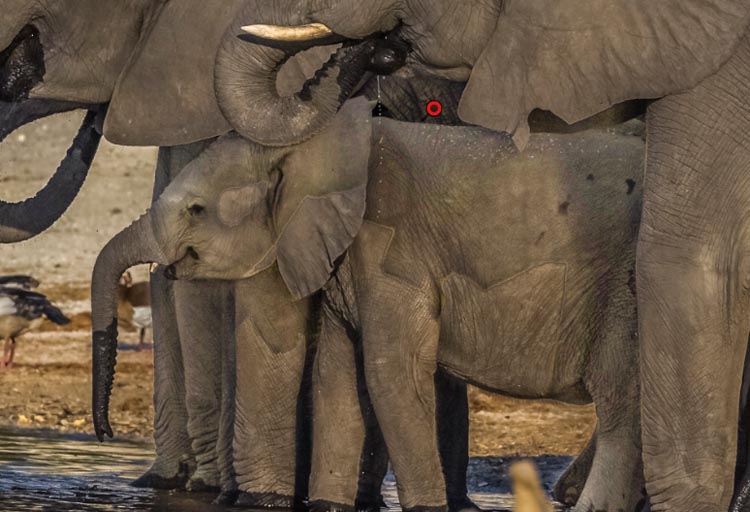 STEP 8, FIXING THE EDGES.
Choose the Spot Healing Brush.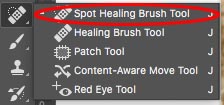 I have highlighted the areas to fix.
Move the brush over small areas at a time.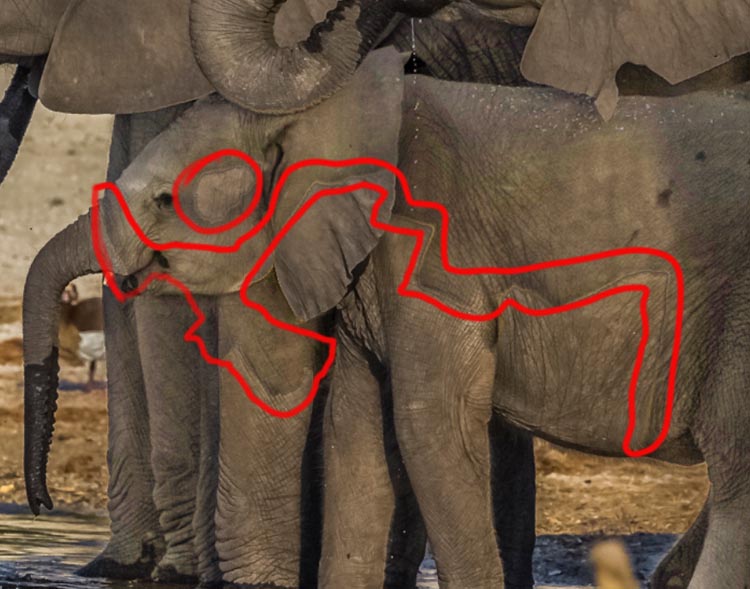 Here is face is fixed in a few seconds.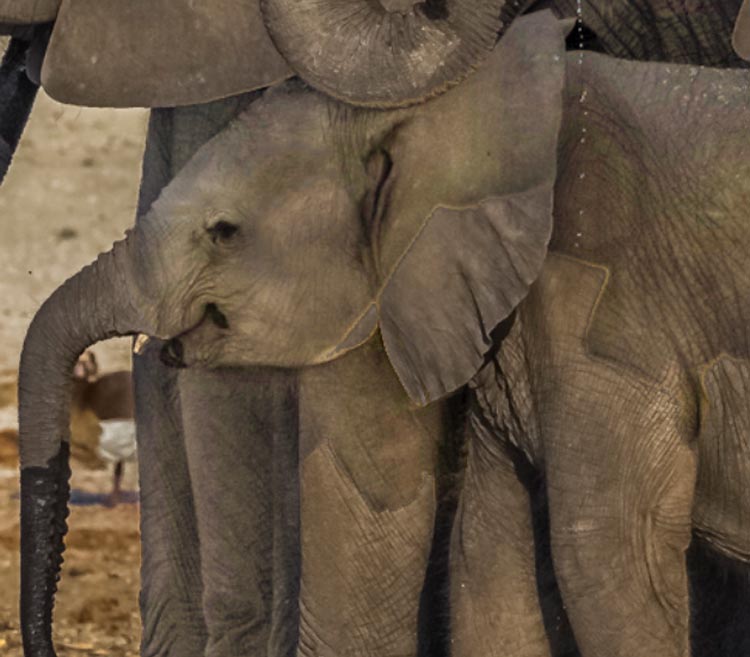 Almost done.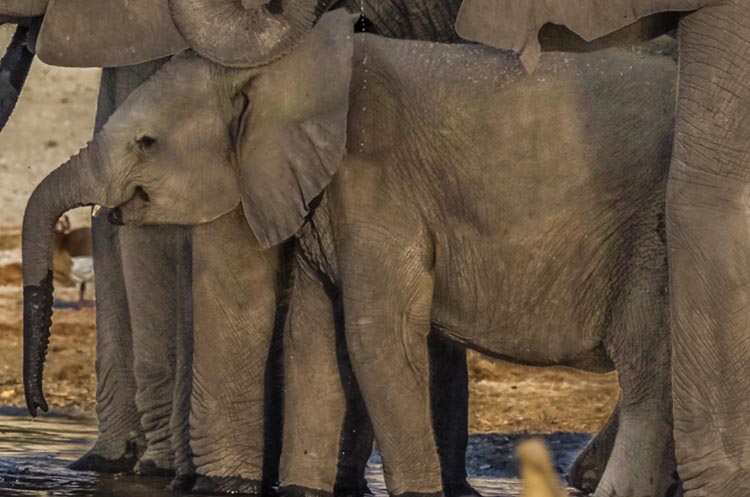 And we are finished.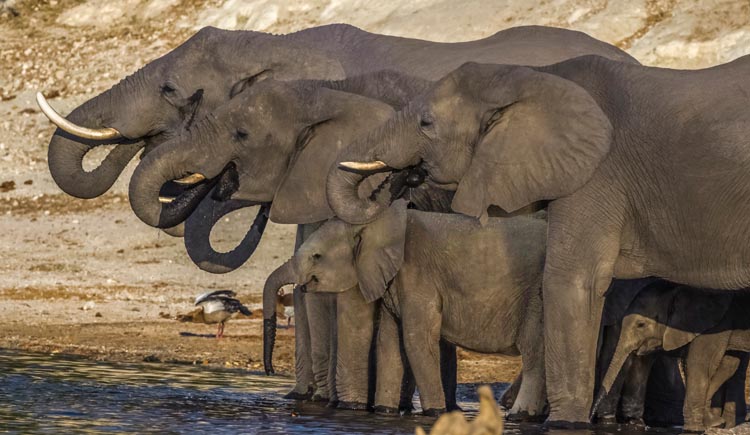 Compare that to the before image!