HOW TO REMOVE TOURISTS IN PHOTOSHOP IN 3 CLICKS – CROWD REMOVAL
SHOOTING FOR TOURIST REMOVAL
The first thing you need to do is shoot the photos, so its easy to remove crowds and distractions later. For this tutorial, I handheld an iPhone and shot the images, just to show a worst-case scenario (This is why PhotoshopCAFE tutorials, actually work). If you use a DSLR/Mirrorless on a tripod, you'll get even better results.
When you shoot, you will need moving subjects. Keep shooting until every area in the photo has the background revealed at some point. Sometimes you can get the will 3 shots, sometimes it takes 20 or so. Shoot, wait for things to move and then shoot again. A good opportunity for this series was the people were crossing the street.
STEP 1.
Upload all the photos and save them on a folder.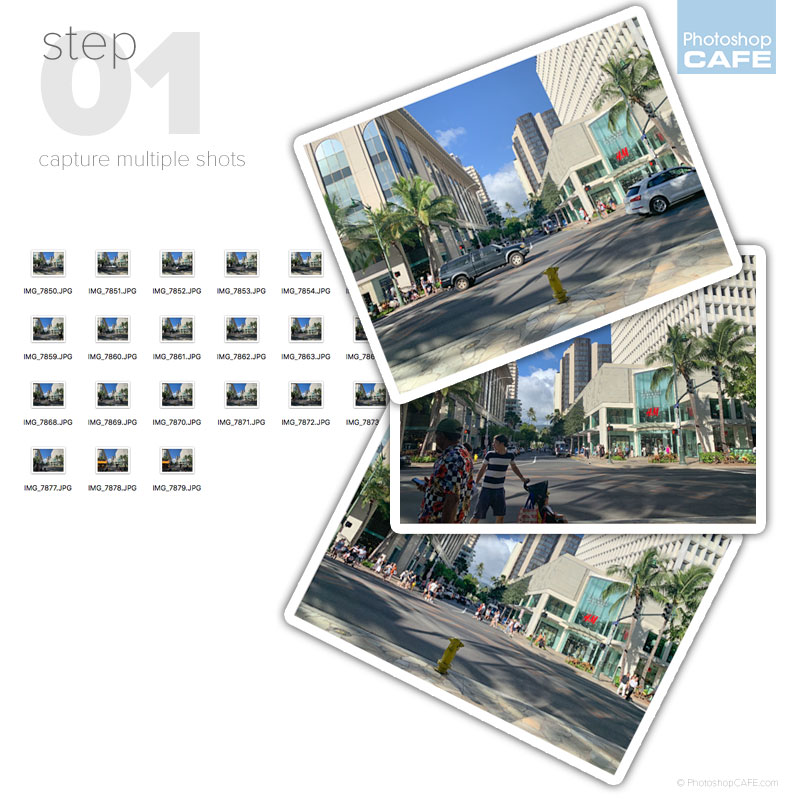 STEP 2. RUN THE PHOTOSHOP SCRIPT (THE SHORT OF IT)
This step only works in Photoshop CC. Don't worry, I'm about the break it down and show how it also works in Photoshop CS6, as well as give you more control in CC.
Choose File>Scripts>Statistics
Choose Median as the stack mode.
Select your folder of image Tip: (Cmd/Ctrl+A to select all images when you are in the folder.)
Turn on Auto Align
Click ok and you are done.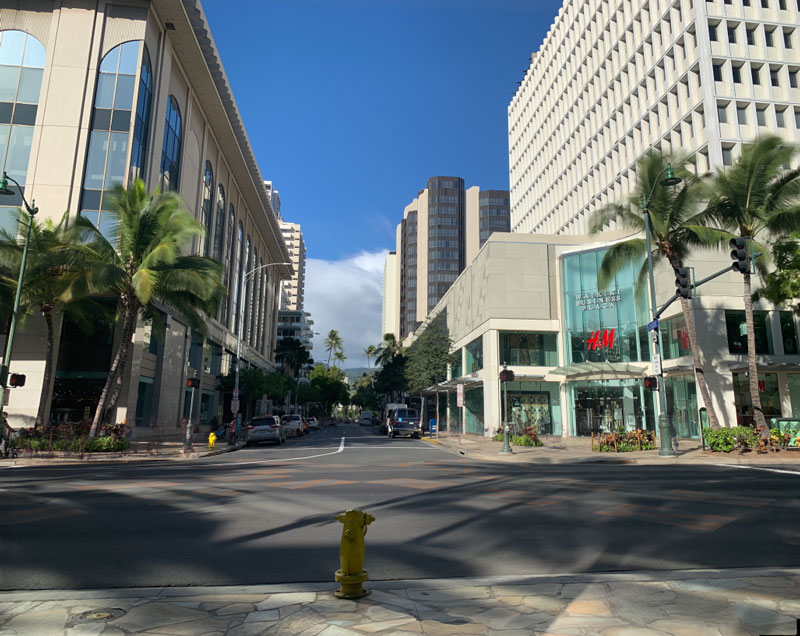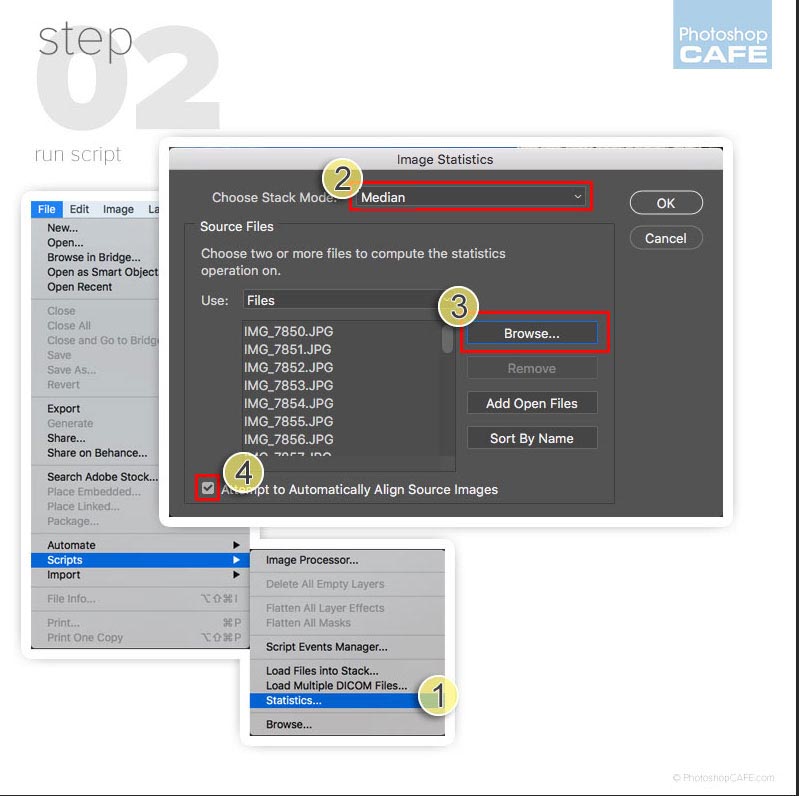 STEP 3. WALKING THROUGH THE PROCESS. LOAD IMAGES INTO LAYERS.
Let's break it down. This works in Photoshop CC and CS6.
Choose File>Scripts>Load Files into Stacks. (1)
Choose your older of images (2)
Each photo will now be in a layer.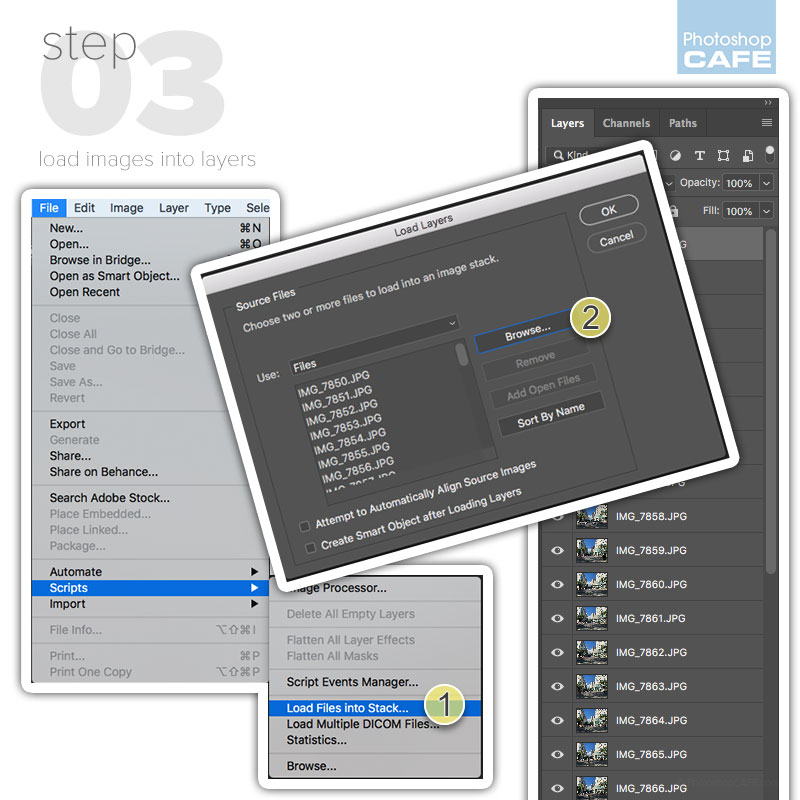 STEP 4. ALIGNING ALL THE LAYERS.
If we don't align the layers with each other, you will end up with a blurry mess.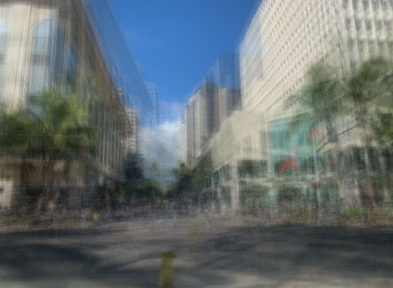 Select all the layers: Click the top layer. Hold down Shift and click the bottom layer. All will be selected. (1)
Choose Edit>Auto Align Layers. Choose Auto. (2)
Click ok and all the layers will now be aligned with each other. (This may take a moment).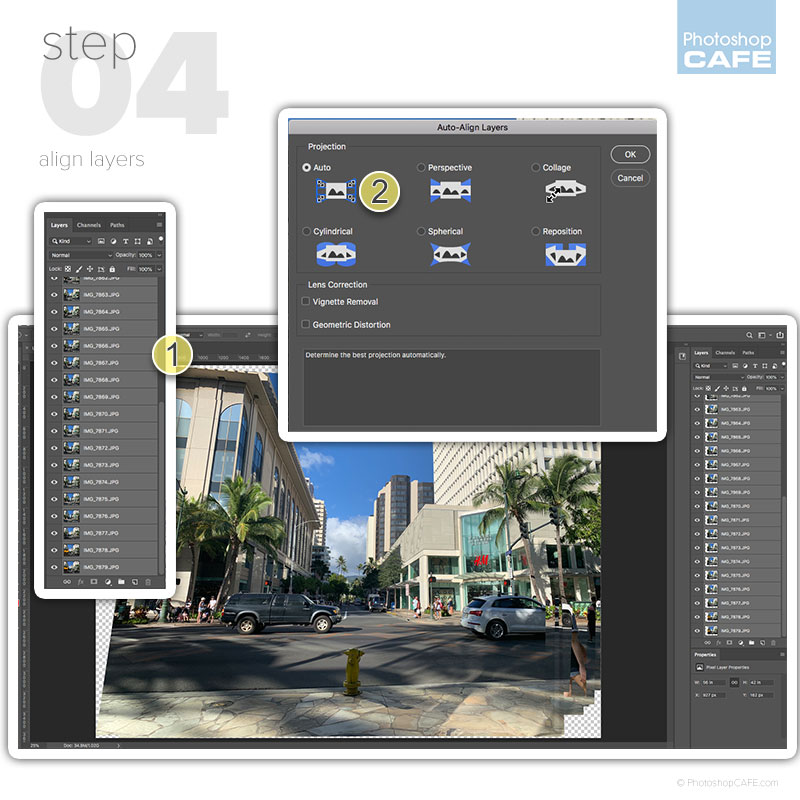 STEP 5. REMOVING ALL THE PEOPLE WITH A PHOTOSHOP STACK MODE.
This next step will do all the work for you. This was originally designed for medical imaging purposes in Photoshop Extended, originally dropped into Photoshop CS3 extended. See the PhotoshopCAFE Superguide to see every feature introduced into Photoshop since CS3,
With all the layers still selected in th layers panel, right-click and choose Convert to Smart Object. This is the key to it all working.
Choose Layer>Smart Objects>Stack Mode>Medium.
(The stack modes are like Blend modes for Smart Objects, but way-more sophisticated).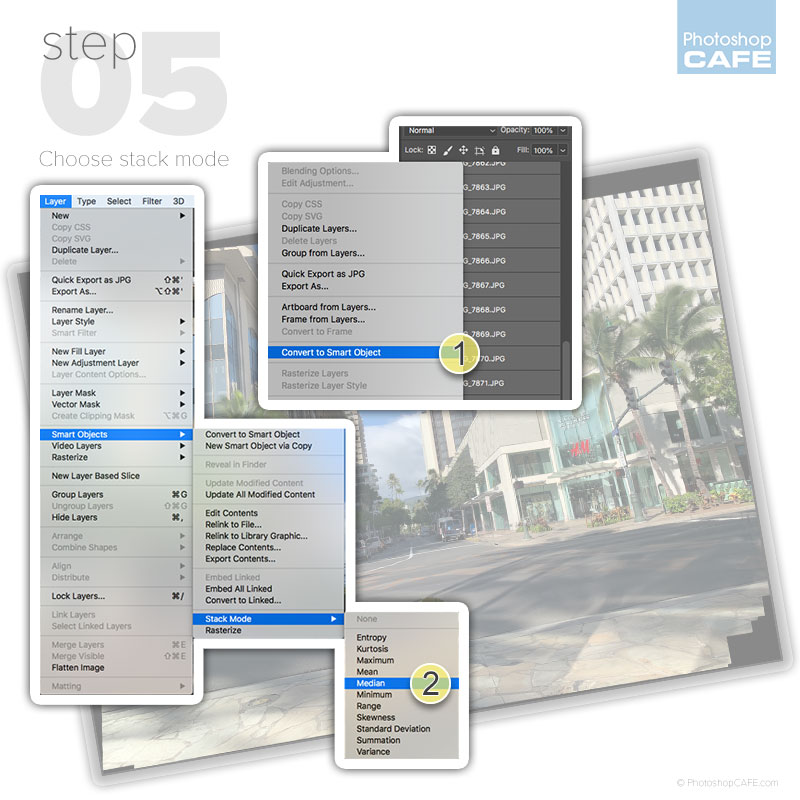 And the result is all the distractions are gone from this merged photograph.