HOW TO TURN ANY PHOTO INTO A FACEBOOK 3D PHOTO IN PHOTOSHOP
This photo was shot on a gopro by my paddle boarding instructor from SurfHNL. This is me in Hawaii, trying Stand Up Paddle Boarding (SUP) for the very first time. For the record, I loved it.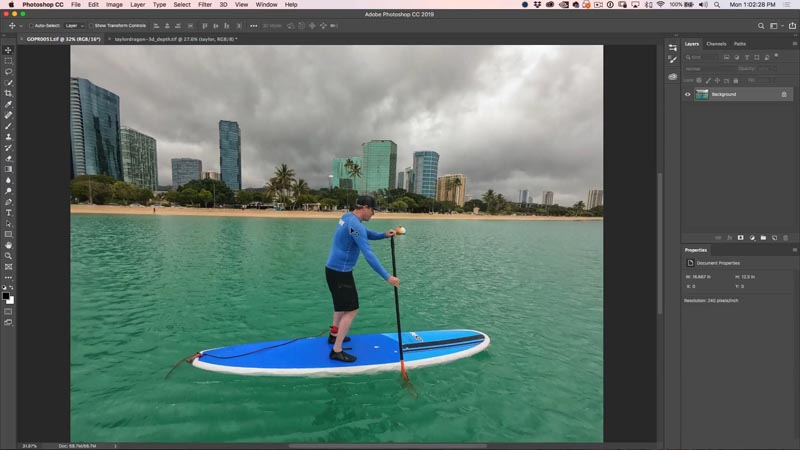 STEP 2. MAKE A SELECTION AROUND THE SUBJECT.
Use the quick selection tool to make a selection.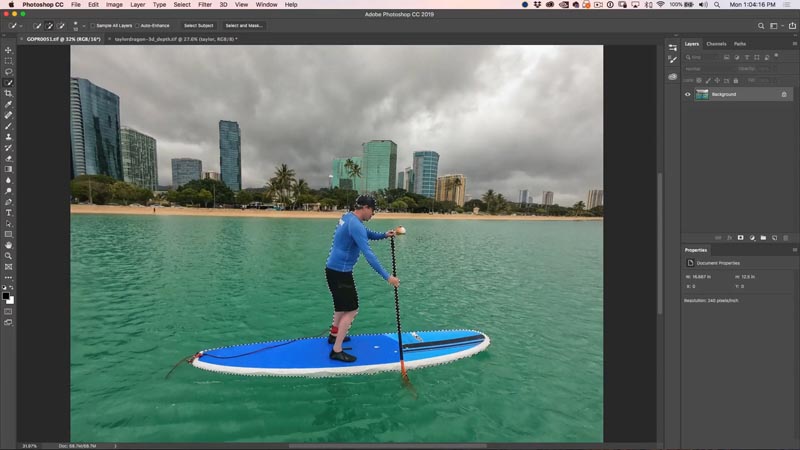 STEP 3.
Make a new Layer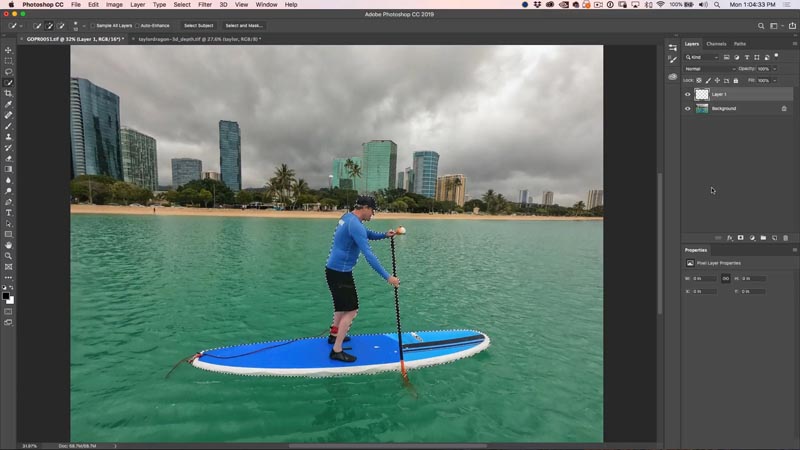 STEP 4.
Fill the new layer with white (or any color at the moment).
Ctrl+Delete (win) / Cmd+Backspace (mac) will fill with background color.
Alt+Delete (win) / option+Backspace (mac) will fill with foreground color.
Cmd/Ctrl+D to deselect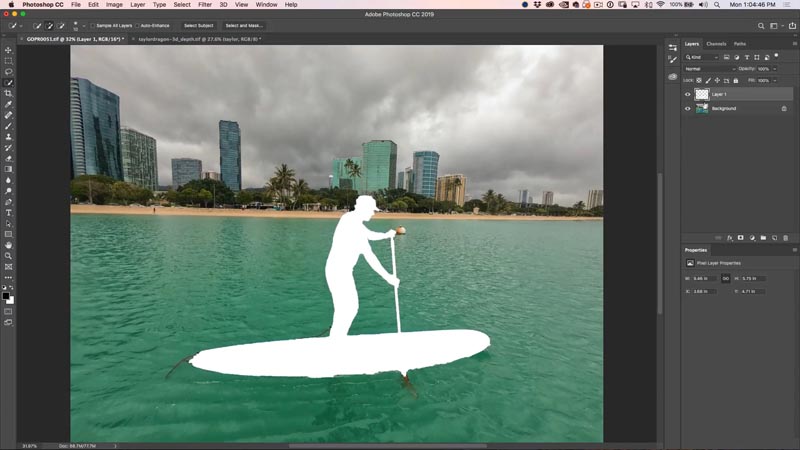 STEP 5. SELECT THE MID-GROUND
Select the water and the buildings
STEP 6.
Create a new Layer
Fill the mid ground with white.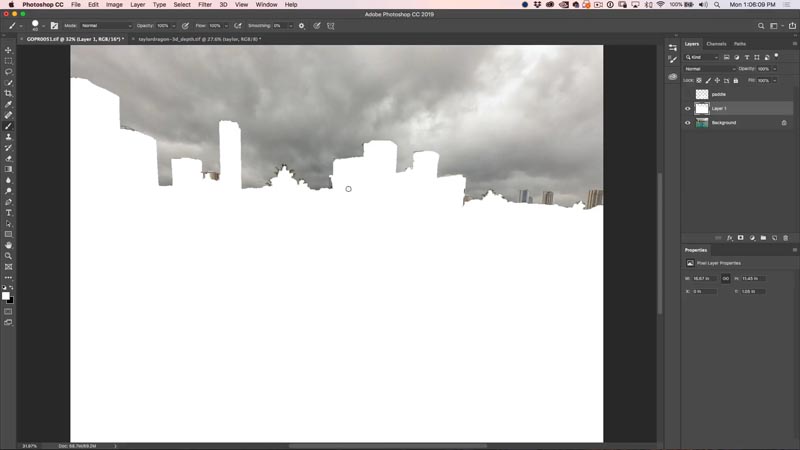 STEP 7. ADDING SOME EXTRA DEPTH.
Make a selection around the distant buildings, this will make a far mid-ground.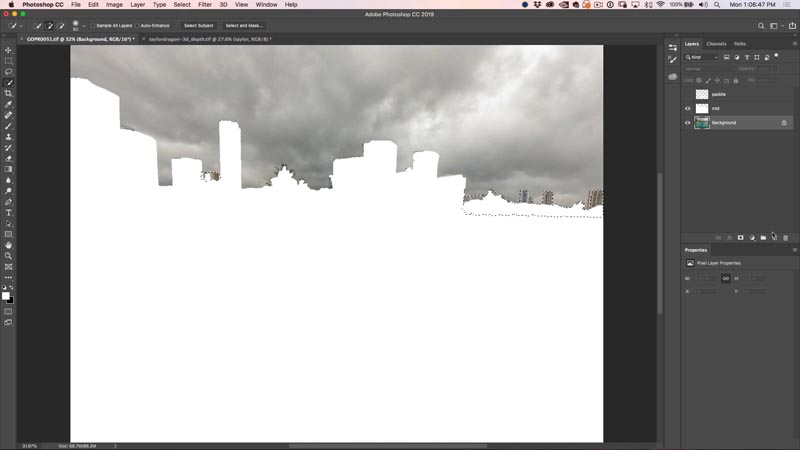 STEP 8.
New Laye, then Fill with White.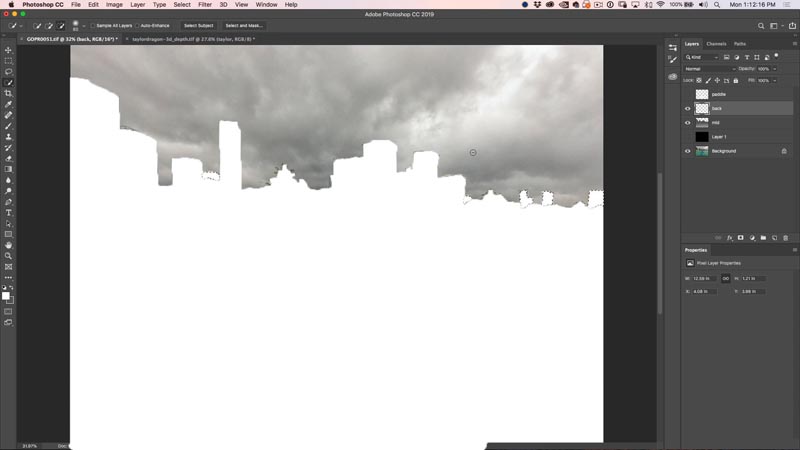 STEP 9.
Create a new layer and fill with black.
Move the black layer to the bottom of the depth-map layers as shown.
This is our background.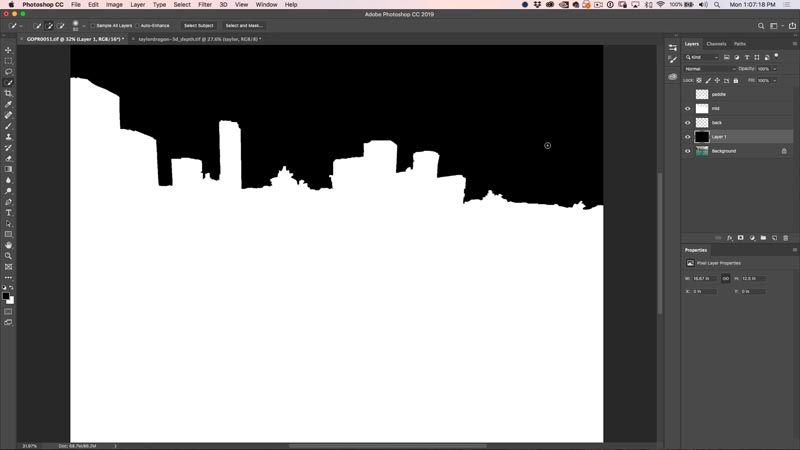 STEP 10. CREATING DEPTH MAPS.
Remember, we define distance by using different gray tones. The darker the shade, the further back and the lighter the shade, the further forward.
Choose the mid ground layer and Ctrl/Cmd+click on the layer thumbnail to load the selection.
(1) Choose the gradient tool
(2) Choose foreground to background
(3) Linear
(4) Normal blending mode
(5) 100% opacity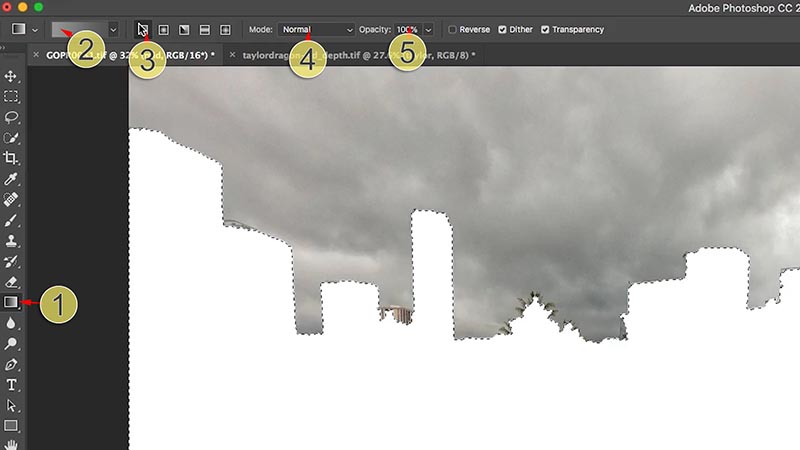 STEP 11.
Create a gradient by dragging the gradient tool on the image.
Remember to make the lighter side of the gradient at the bottom, which is closer to the viewer.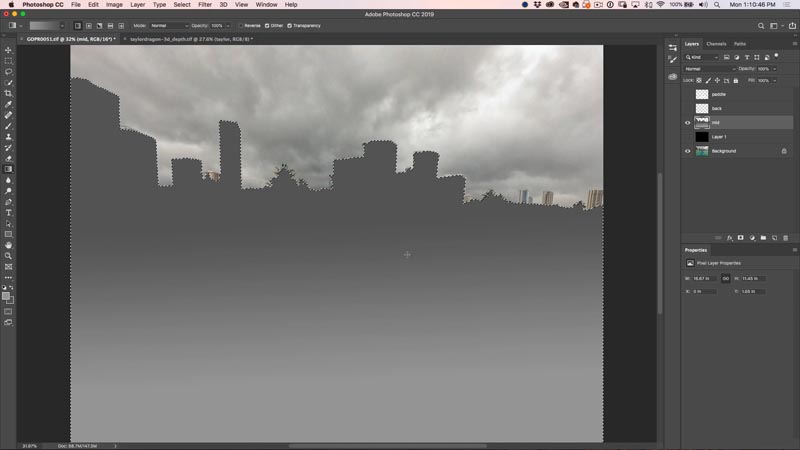 When you make the gradient, make sure the gradient part is the area where there is distance. Area like the buildings will be fairly even, so they should be a flat shade. This is accomplished by ending the gradient before the buildings. Use a shorter drag. If you are new to Photoshop gradients, try a few times and you will pick it up quickly enough.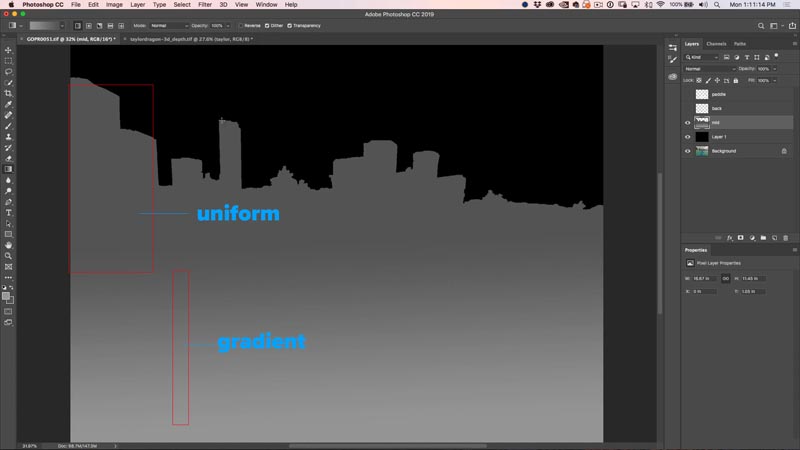 STEP 12.
Select the layer and load the selection from the background buildings.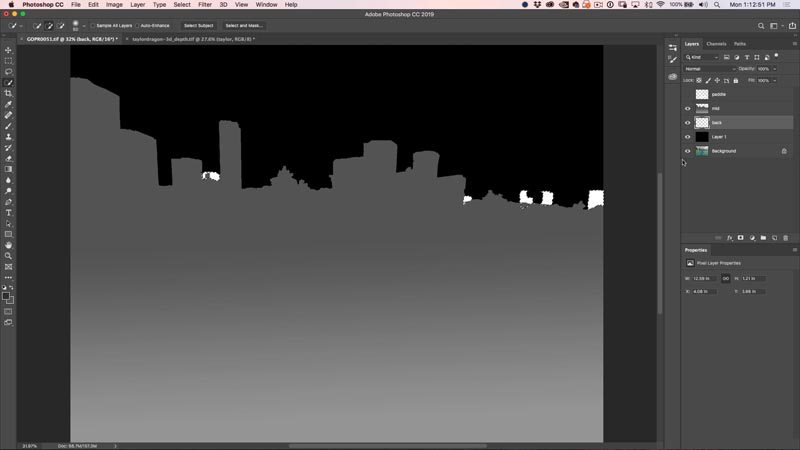 STEP 13.
Fill them with a darker gray, but not as dark as the background.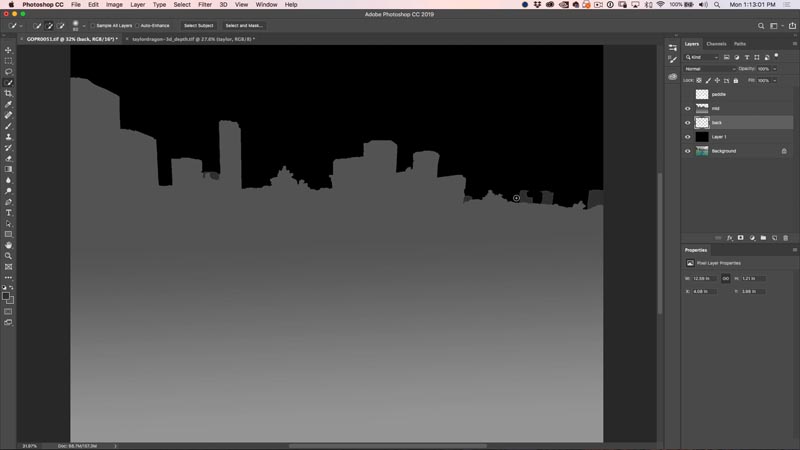 STEP 14.
Turn on the layer of the paddle boarder and load the selection.
Using the eye dropper tool (Hold alt/option while in the gradient to sample). Sample the shade right next to the bottom of the Paddle Boarder.
Tip: When you want to anchor a subject, its shade must match the underlaying layer, or it will just float in space when turned into 3D.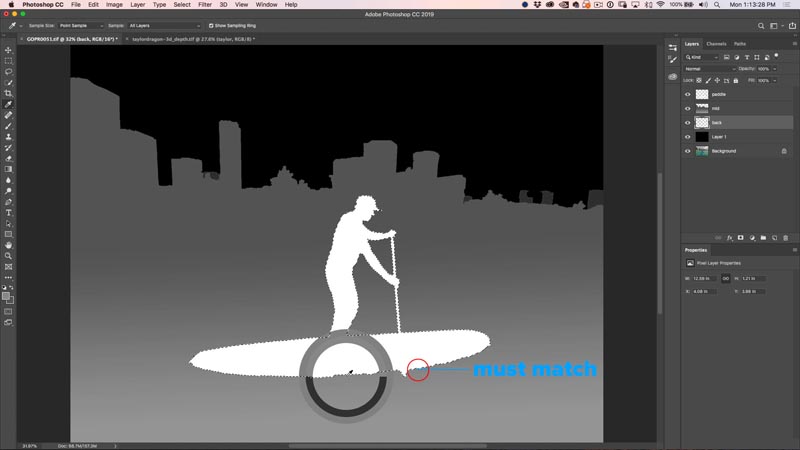 STEP 15.
Apply a gradient with the top of the subject a little lighter than the bottom. Make sure the bottom blends in. If the background has enough of a gradient, you could fill the subject with a solid shade nd get a better result.