HOW TO REMOVE COLOR TINTS FROM PHOTOS IN PHOTOSHOP, GEL REMOVAL.
1. THE INSTANT RESULT
I will show you the single click method here, but read on and watch the video for a better results as well as how to control the new colors as well as use different colors for the background and things.
Quick fix? Choose Filter>Neural Filter>Colorize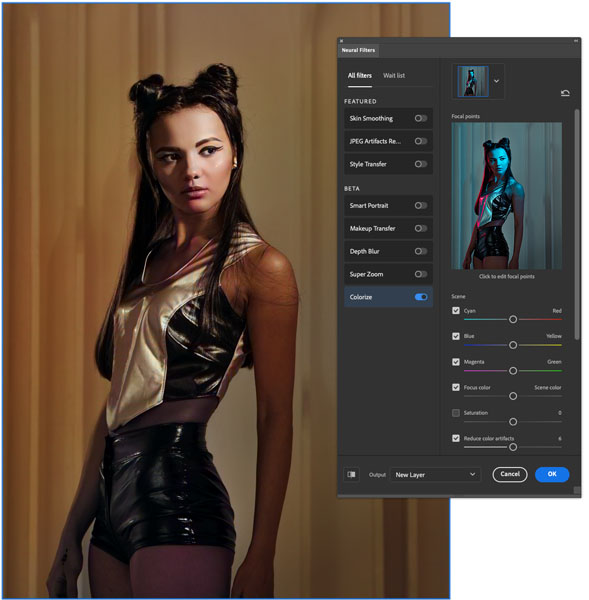 Boom done! Read on for a better result though.
2. THE BETTER RESULT
Start with the original image.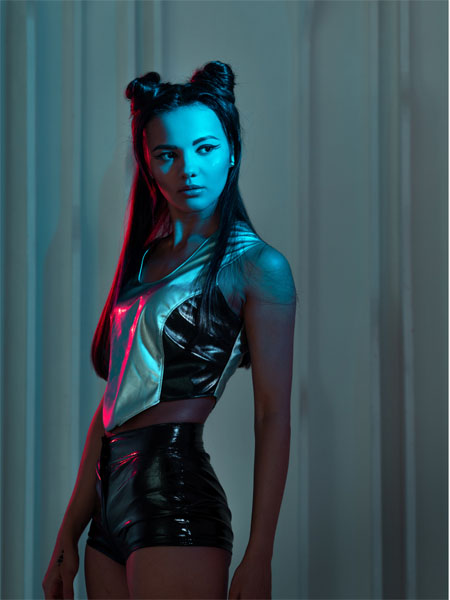 Press Ctrl/Cmd+Shift+U to desaturate the colors.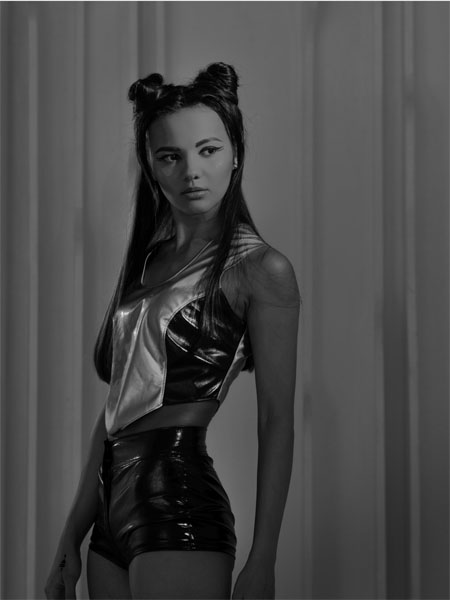 Removing the color, allows you to see the tones clearly. They are muddy.
Press Ctrl/Cmd+L for levels (Don't use an adjustment layer – you won't hear me say that often).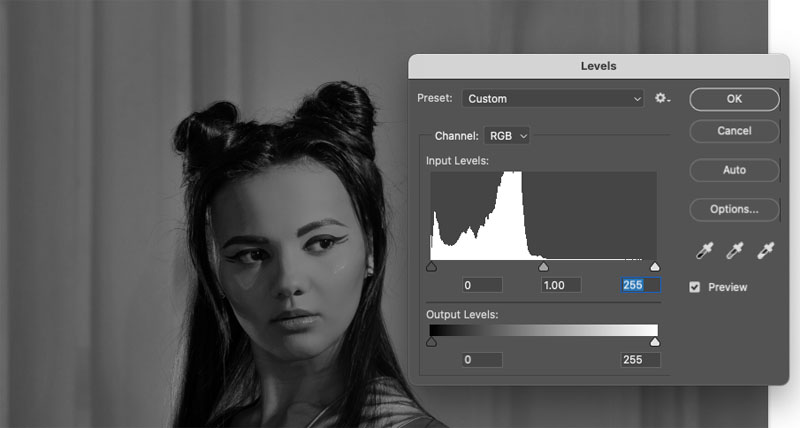 Move the white slider (triangle) to the left to clean the highlights, it should be where the pixels start on the histogram as pictured.
Nudge the gray mid-tone slider a little to get the contrast you desire.
Click OK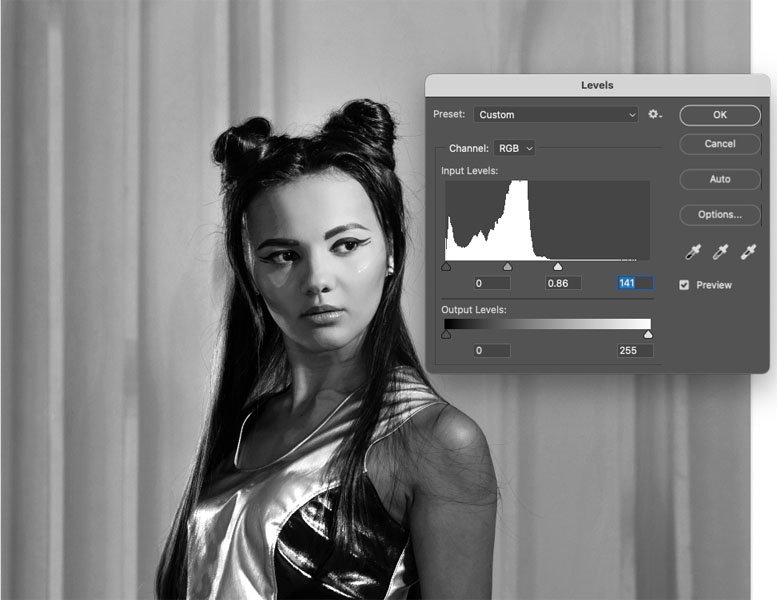 Choose Filter>Neural Filter>Colorize
This time we get a more pleasing and controlled result.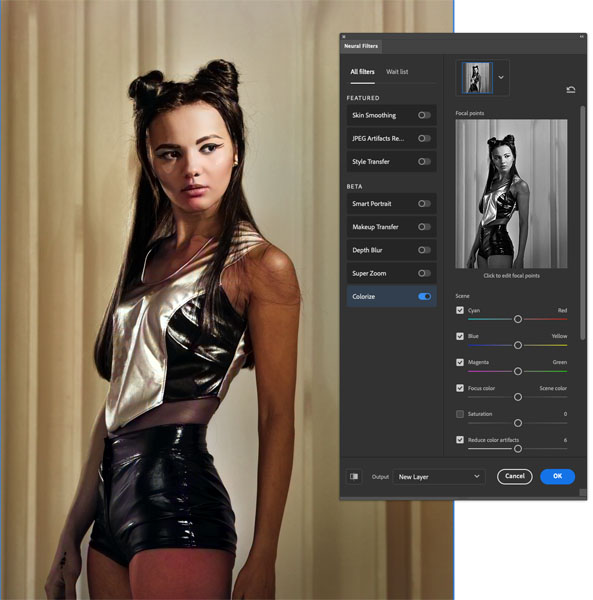 If you want to change the background color click on the background in the thumbnail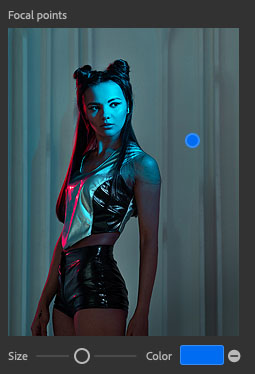 choose a new color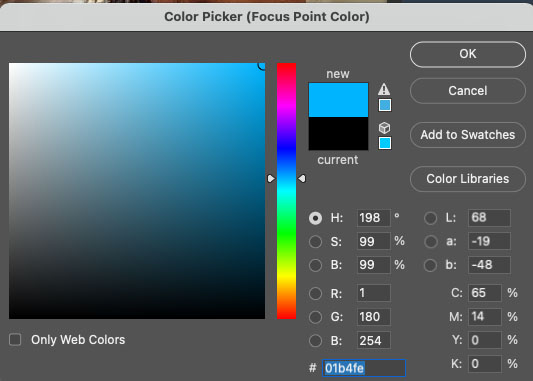 and it will change.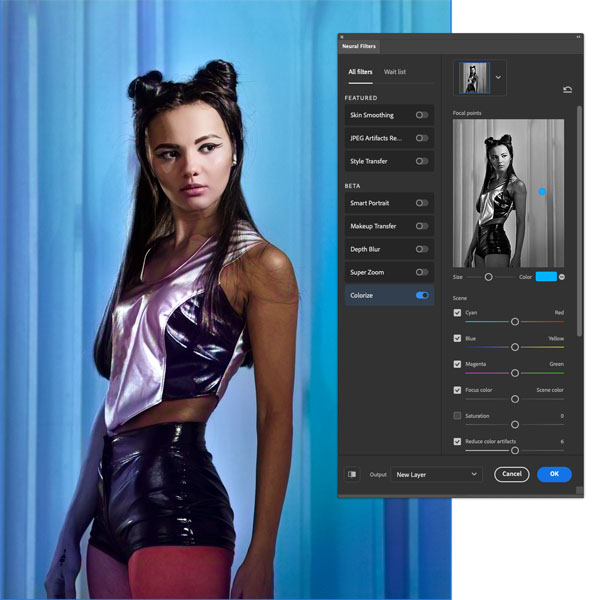 here is a different result with a deeper blue.